The story of "Mary's Hope"
Lynne Reif – Singer/Songwriter

 Songs come from inside of me, but from beyond me, originating some distance away from thought and much closer to feeling.  After finishing the book Follow the River, by James Alexander Thom, I was overcome with the power of the story of Mary Ingles, a pioneer woman who was kidnapped by Shawnee Indians in 1755,  and who attempted to escape and walk back home along the Ohio River on foot, almost 1000 miles.   After reading the Author's Note at the end of the book, and learning how Thom researched and pieced together this very true story about a very real woman, I could only sit and stare.  Weeks later, when I picked up my guitar, a song about Mary Ingles came out.  There was no thought, just feeling – of being empowered, but also awed, by this story of raw survival.   If someone could live through something like Mary did, then I could live through anything. And at the end of the song, it seemed only fitting that the last line that came was
 "…she'd crossed a land and made it back to live among her folk, hair hanging in white strands upon a frame held up by hope, by Mary's hope…"
For in the end, it was Mary's hope that prevailed.
As with most of my songs, I took this one to rehearsal, and soon Salt of the Earth was creating a beautiful rendition of "Mary's Hope".  After Salt of the Earth recorded it on our debut CD, Against the Muse (January, 2005), I heard some feedback that this song deserved some attention.   I decided that I wanted to share the song with the man whose writing had inspired it all, author James Thom.  After tracking down his publicist in late May, 2005, I sent the CD to be forwarded to Thom, along with a cover letter introducing myself, and explaining how his book and Mary's story had so inspired me.
On June 25, 2005, I received a letter in the mail, hand written, from James Thom. What followed was a series of events and experiences that can only be described as life-changing.  There is no explanation for the fact that Thom and I connected during the 250th anniversary year of Mary's ordeal, only one month before her descendants were to gather at a family reunion in Northern Kentucky, and that he asked my permission to share my song with them there.  That he directed me to one of Mary's descendants,  Patty Hons, and told me I could contact her about coming to the reunion myself.  And that, when I did, there was an immediate connection with this descendant and her people, who felt like long, lost family.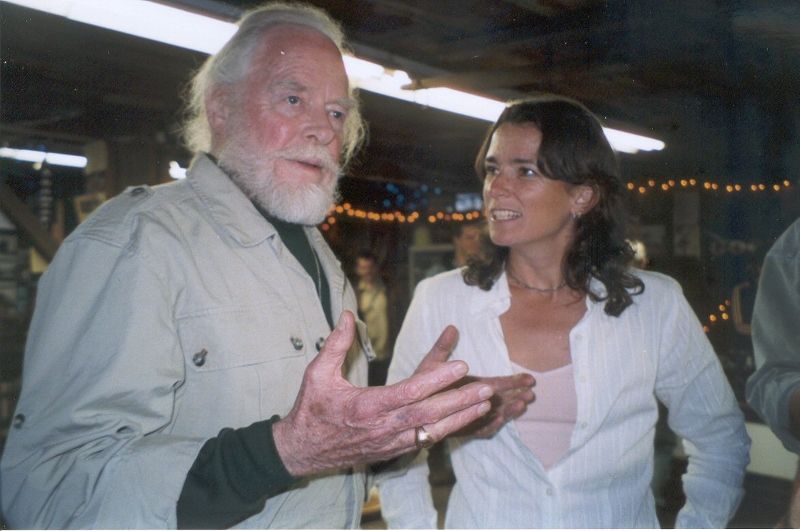 Reif and James Alexander Thom
That summer I not only traveled to Kentucky to meet Thom, Patty, and many of the Ingles family, I also got to walk some of the land that it is believed Mary began her escape from, and to play "Mary's Hope" for the people who are her legacy.  After a weekend of remarkable "firsts", Salt of the Earth was invited to return as a band  to play our music that fall at the annual "Salt Festival" in Kentucky.  This began an incredible bond between SOTE, James Thom, and the Hons family, and a beginning of a new family in the Kentucky/Indiana region that remains today.  SOTE has been traveling regularly back to that area ever since, to share music, stories, and to continue the journey that started with a book and a song.
https://www.roanoke.com/webmin/features/years-after-her-famous-journey-everyone-is-honoring-mary/article_65e18c03-41e9-5528-a70a-8d4b9cb682f7.html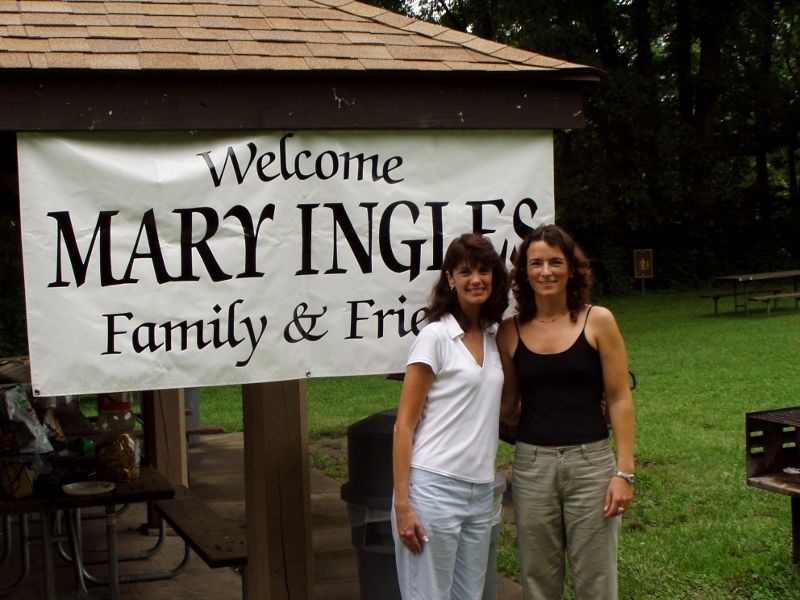 Reif and 9th Generation Ingles Descendant, Patty Hons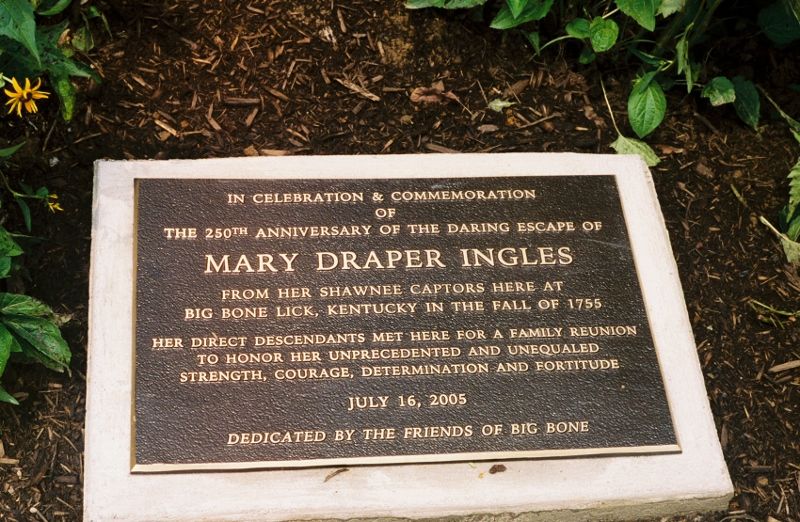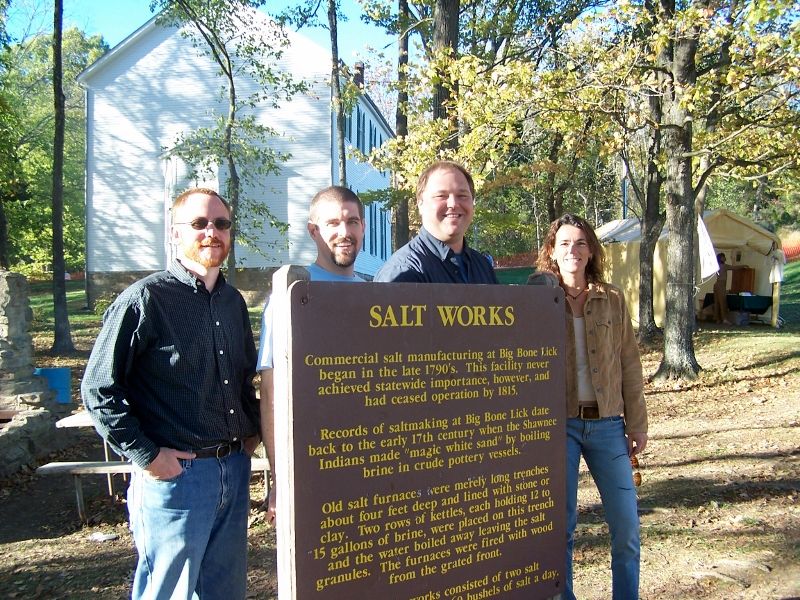 Salt of the Earth at the Salt Festival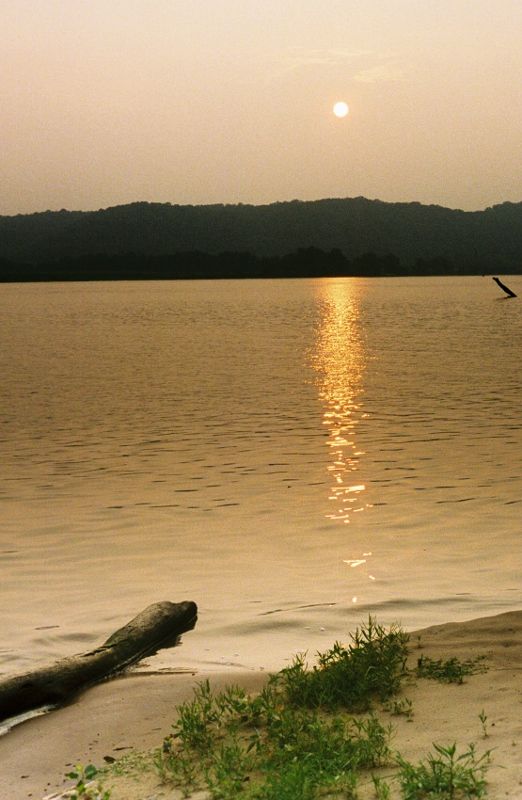 Ohio River